Otter Fencing
We Are Otter Fencing Specialists
Whether you have been unfortunate enough to suffer damage to valuable fish stocks by otters, or you are aware of the growth of otter numbers in the UK and want to prevent damage to your property, we will set you on your way to protecting your lake and fish stocks with otter proof fencing in Essex, Hertfordshire and surrounding areas.
Why Protect Now?
Due to a recent campaign to reintroduce otters into the UK to breed, wild otters have been recorded in every single county in England and numbers are set to rise. There is an on-going release programme across the country to re-establish this native creature. Although it is a fantastic thing that otters will soon be settled into England again, they are voracious predators that are capable of injuring, catching and killing valuable fish. The damage a pair of otters can inflict on your fish stock in a single night can be substantial and, in the long-run, far outweigh the cost of installing an otter fence to prevent such events from happening.
Click HERE to view our recent otter fencing projects!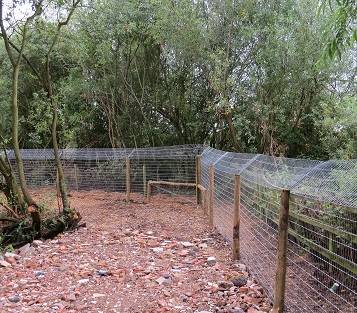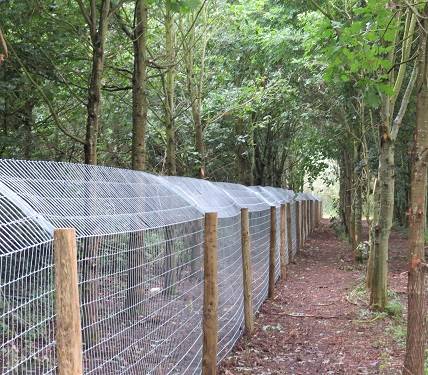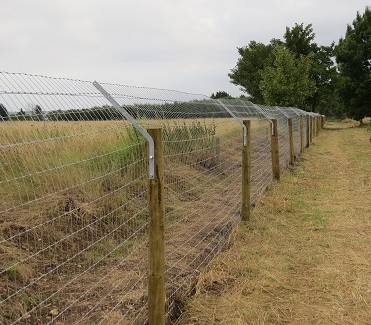 The 7 steps: from here - to protected....
When you choose us to supply and install your otter fences in Essex, you can expect a first-class service that is simply unrivalled in the local area.
Step 1: The first step is to take down some details about yourself as well as information about the otter proof fencing that you will require and the lake you are looking to protect. This will include the size and location of the lake. Your unique requirements are always taken into consideration and combining this with the information that you have supplied, we can usually use this information to provide you with an estimated price that is sent to you via email. We always give you as much time as you need to make your decision and are always more than happy to answer any further questions that you may have regarding our otter fences.
Step 2: Should you decide that you would like to have your otter fences supplied and installed by us, then we will proceed to book a meeting with yourselves to visit the site at your convenience. Making this visit to the lake will enable us to accurately measure the fence line and discuss any personal requirements.
Step 3: Once we have met you face to face and have precisely assessed the lake's requirements, we will supply you with a full-written quote including both the supply and installation of the otter proof fencing.
Step 4: Once you have decided that we are the right otter fencing company for you, we will then organise and book a time period that is at your convenience and discuss the 50% deposit payment that we have in place to secure the materials for your new otter fencing.
Step 5: On the first day of installation, we will usually organise a quick meeting with you and our team in order to give you a walkthrough of the process, timescale and what to expect.
Step 6: We will then meet again half way through the project to update you on our progress and once the otter fences are installed, we will walk the entire fence line with you to ensure you are 100% satisfied so that you are more than happy to the sign off the job as complete. If you are happy to do so, we may ask you for a reference and with your permission, to take photographs of the installation of your otter fence as well as the final product. These photographs may feature on our website and on occasion, in our marketing material.
Step 7: We will then leave you in peace to carry on fishing, safe in the knowledge that your fish are safe from otter damage.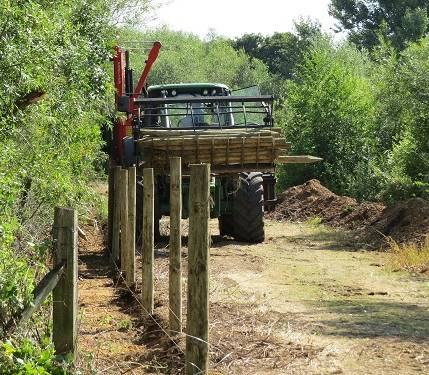 Our Services
We have extensive experience over the past seven years of installing stock and security fencing in a wide range of sites and applications. Designed normally to keep particular stock in or out of a specific area, such as Deer, Foxes, Ostritch, Cattle, Sheep, People - and of course Otters & Badgers . A stock fence will have a height, shape and wire aperture designed to restrict the particular habits of each animal. Some are buried to restrict digging animals, some are cranked to restrict climbers etc. Otter fencing is both dug in and cranked as Otters are both effective diggers and climbers. Click HERE to view more of our stock fencing range.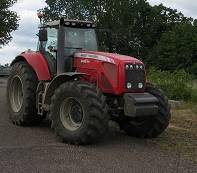 Tools
Equipped with the latest machinery for carrying out clearing, groundworks, post driving, wire tensioning and finishing, our experienced team can efficiently prepare and install Otter & Badger fencing to manufacturers specifications and beyond. With the least amount of disturbance possible, our projects are left complete, functioning and with all waste and spoil removed or relocated as agreed. The bulk of our work comes through references from satisfied past clients. This would only happen if these clients are happy year after year that our fencing is still in place and functioning correctly.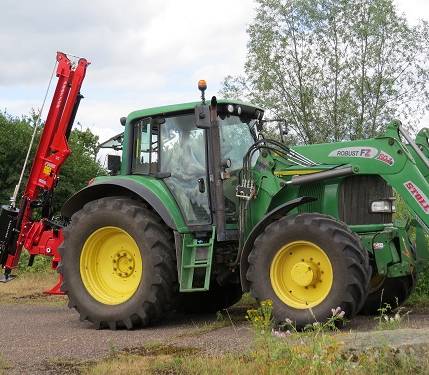 Materials
We only use posts that have a 15 year manufacturers guarantee against rot & fungal attack. This is essential for the very obvious reason of ensuring the expensive wire supplied remains in place and functionally strained tight year after year. We use Otter & Badger wire only manufactured to BS 10223 and heavily galvanised to BS EN 10224 - Class A. Always in a Hi Tensile form which enables the wire to be strained tighter and wont sag - even after animal impact. The result is a strong, flexible fence that requires minimal maintenance. We only use Tornado Wire - Tornado set the industry standard for this kind of fencing material and we avoid the copies. It is essential to us that your fence stands the test of time. We can supply materials only if you require. We can assist in calculating the number of posts, strainers, cranked extenders, gates and wire you need and provide advice on installation. We can also supply the tools required if installing by hand.
Where do we operate?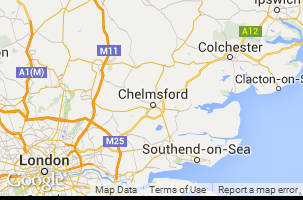 Installing otter fencing requires heavy machinery, labour and bulky materials and all of these have to be transported from us to your lake. In order to remain competitive in our pricing, we have built in the cost of this transport and therefore only operate within a reasonable radius of our base here in Essex. Above shows a map of the area in which we operate. This isn't a hard & fast territory as some areas are far easier to reach than others. We are happy to discuss any location of course, please feel free to call and discuss your requirements.