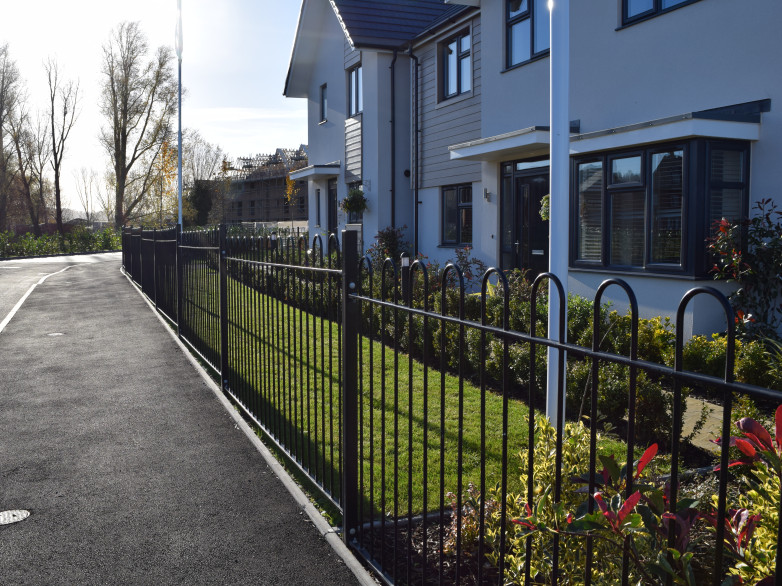 Security for residential & commercial properties
Durable & appealing
Bowtop fencing is a beautiful & elegant fencing option that can enhance the appearance of properties. With its steel welded bars, its an ideal, reliable security option for schools, parks, gardens & other outdoor settings.
Discuss Your Requirements Today
Call Us Free On 01992 578496
Our Solution
Bowtop Fencing
Aesthetic appeal

Bowtop fencing adds a touch of charm & sophistication to any property

Safety

Its smooth finish & rounded design minimise the risk of injury, making it an excellent choice for playgrounds & pets

Configurable

Bowtop fencing comes in a range of sizes & colours & can be matched to the style of any property & surrounding landscape

Low maintenance

Bowtop fencing can be easily cleaned & painted to maintain its appearance & protect against weather conditions

Durable

High-quality materials built to last, resistant to rust & corrosion

Easy to install

Bowtop fencing is relatively easy to install, with no extensive groundwork required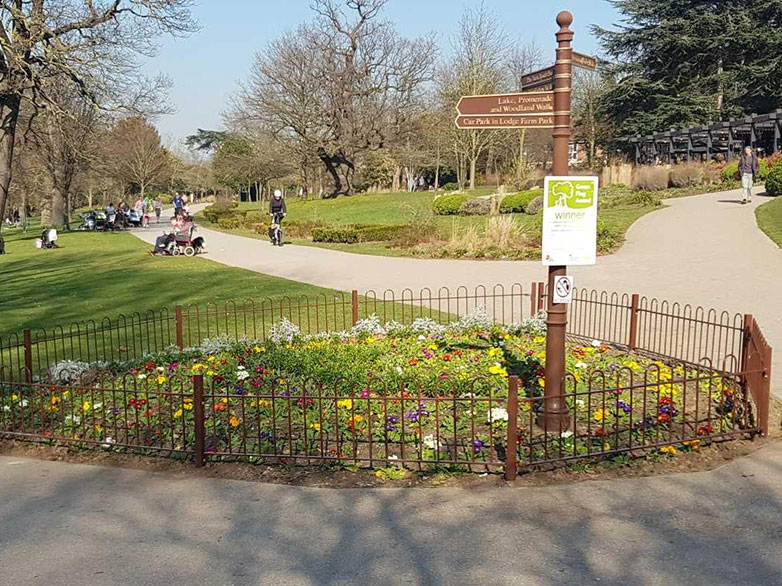 Over 1200 Fences Installed During 2023
Trusted Local Supplier & Contractor Herts/ Essex & Surrounding Area
FREE Measure & Quotation Service
FREE No Obligation Site Visits
We Have Many References From Previous Clients, Including Local Authorities, Schools, Government Agencies, Businesses & Private Clients
Unique Benefits & Potential Drawbacks
of Bowtop Fencing
Benefits:
Design: Bowtop fencing is designed with an arch or bow at the top of each panel, which gives it a distinctive, attractive appearance.
Material: It is typically made of metal (often galvanized steel), which is durable & robust.
Finish: It often has a powder-coated finish to increase resistance to weather & corrosion. Powder coating is available in a variety of colours.
Safety: The bowtop design removes sharp edges at the top, making it a safer option around children & pets.
Drawbacks:
Cost: This type of fencing can be more expensive than other options, especially if you're covering a large area.
Installation: Depending on the specific design & materials used, installation can be more complex & time-consuming than other types of fencing.
Privacy Bowtop fencing doesn't offer much privacy, as it's designed to be open & see-through.
Security: While safer regarding risk of injury, the bowtop design might not be as secure as other options, as the rounded tops could be easier to climb over than pointed or sharp-edged tops.
Bowtop Perimeter Fencing
Conclusion
In conclusion, bowtop fencing emerges as a compelling choice if you want to combine aesthetics, safety & durability in your fencing solution. With its distinctive arched design, bowtop fencing not only brings an element of visual interest to any outdoor space but also significantly diminishes injury risks, particularly in areas frequented by children or pets. Made typically from galvanised steel & often finished with a weather-resistant powder coating, it offers robustness & longevity that can withstand harsh environmental conditions, all while requiring minimal maintenance.
The initial cost & potentially complex installation process may be deterrents for some. Additionally, it may fall short when privacy or high-security measures are paramount, given its open design & rounded tops that could potentially facilitate climbing. In essence, bowtop fencing beautifully balances form & function. It is a testament to the fact that safety need not be compromised for aesthetics & durability can coexist with low maintenance. But like any decision relating to property development or renovation, it is crucial to align the choice of fencing with specific needs, circumstances & aesthetic preferences.
Before deciding on any fencing, we recommend speaking with us to ensure that your choice aligns seamlessly with your individual requirements & contributes positively to the overall value & functionality of your property.