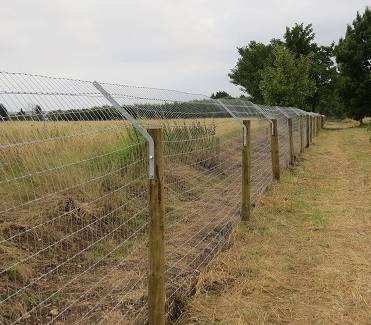 Specialised Fence - Designed To Protect Valuable Fish.
Effective, Durable, Low Maintenance & Easy Installation
It typically consists of a mesh barrier that extends above and below the ground to create a physical barrier that otters cannot climb or dig under.
Discuss Your Requirements Today
Call Us Free On 01992 578496
Otter Fencing
Call Today For Unbiased Friendly & Professional Advice
Effective Protection

Prevent predators such as otters from accessing fish ponds, lakes, and other aquatic environments. This is an effective way of protecting valuable fish stocks and other aquatic animals

Durable

Made from high-quality materials that are built to last, providing a reliable & robust fencing solution for property owners

Customisable

Customised to fit the specific needs of your property, with a range of sizes & styles available to suit different environments & applications

Easy installation:

Can be done quickly by a professional. It doesn't require extensive groundwork, a popular choice for properties that need an otter fencing solution.

Low maintenance

Easily cleaned & painted to maintain its appearance & protect against weather conditions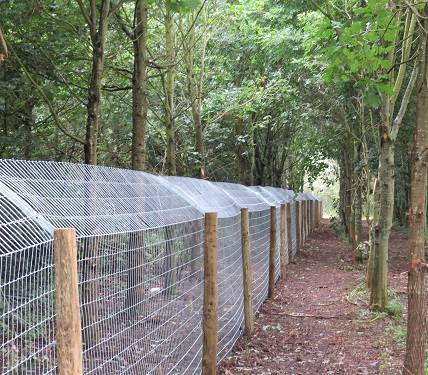 Over 1200 Fences Installed During 2023
Trusted Local Supplier & Contractor Herts/ Essex & Surrounding Area
FREE Measure & Quotation Service
FREE No Obligation Site Visits
We Have Many References From Previous Clients, Including Local Authorities, Schools, Government Agencies, Businesses & Private Clients
Unique Benefits & Potential Drawbacks
of Otter Fencing
Benefits:
Protects Property & Aquatic Life: Otter fencing is an effective way to protect your property, crops, & fish ponds.
Maintains Wildlife Balance: Otter fencing allows you to protect your property while still allowing otters to live & thrive in their natural habitat, maintaining a healthy wildlife balance.
Customisable: Otter fencing can be customised to fit your specific needs, such as the size of your property or the type of otter in your area.
Long-lasting: Otter fencing is a durable & long-lasting solution that can withstand exposure to the elements & resist damage from otters.
Cost-effective: Otter fencing is a cost-effective solution that can save you money in the long run by preventing costly damage to your property & fish stocks.
Drawbacks:
Installation: Otter fencing can be challenging to install, especially if you have a large or complex property. It may require professional installation to ensure proper placement & effectiveness.
Impact On Other Wildlife: Otter fencing may impact other wildlife in the area, such as smaller animals that may be unable to pass through or around the fence.
Otter fencing is an effective solution for preventing otter damage to your property while still allowing these fascinating creatures to live and thrive in their natural habitat. It provides several benefits, such as protecting your property, maintaining a healthy wildlife balance, being customisable, long-lasting & cost-effective. However, it also has its limitations. Installation & potential impacts on other wildlife are worth considering. If you are considering otter fencing please contact us & a member of our specialised team will go through all the options with you. With proper care and maintenance, otter fencing can be a valuable investment in protecting your property & wildlife.