Request A FREE Quotation
Request A FREE Quotation
Complete our quick enquiry form for a call back from us within the same business day
Plain & Barbed Wire For Hertfordshire, Essex and surrounding areas
Despite plain wire and barbed wire sometimes being one of the more overlooked components of a fence line, we don't compromise on quality. High grade steel is used across the board and our high tensile product lines will leave a high-quality finish and function on the overall product. With many different applications from livestock to boundary fencing, our plain and barbed wire looks sharp and sets the standard industry wide.
To discuss your plain and barbed wire needs call us free on 01992 578496
Why choose Farm & Country Fencing?
Trusted local supplier and contractor
Free, no obligations site visits, advice, measure & quote service
Quality materials with full warranties
References available for previous work completed
Our Products
We offer the following plain and barbed wire products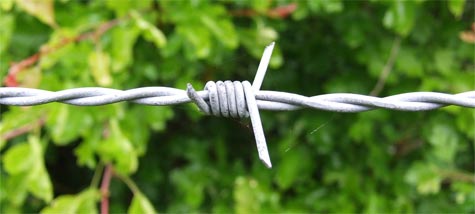 Barbed Wire
Barbed Wire is ideal for use above or below stock fencing, or alone in 3 or 5 strand cattle fence. Can also be used for security purposes.
Available in 200m rolls.
Manufactured to BS EN 10223-1
Made from 2life wire which lasts twice as long as normal heavily galvanised wire.
Manufactured with lowa pattern of interlocking barbs at 75mm intervals to prevent barbs moving along the line wire.
Supplied on wooden reels for an easier payoff and easy disposal after use. Hessian handles fitted for easy carrying.
Available in:
1.6mm twin core high tensile
2.0mm twin core high tensile
2.0mm twin core mild steel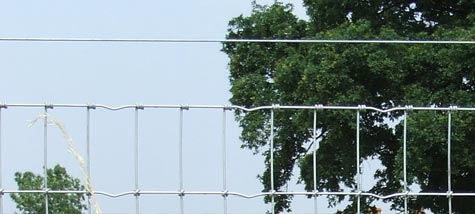 Plain Wire
Ideal for a wide range of applications including increasing the height of a fence, multi strand wire fencing, electric fencing or straining wire for posts.
Available in 5kg & 25kg
High Tensile or Mild Steel
3.15 or 2.5mm
Manufactured from 2life wire
25kg rolls contain approximately 650m or 2.5mm wire & 410m of 3.15m wire.
Powder coated green or galvanised finish.
Other roll sizes and diameters available to order.