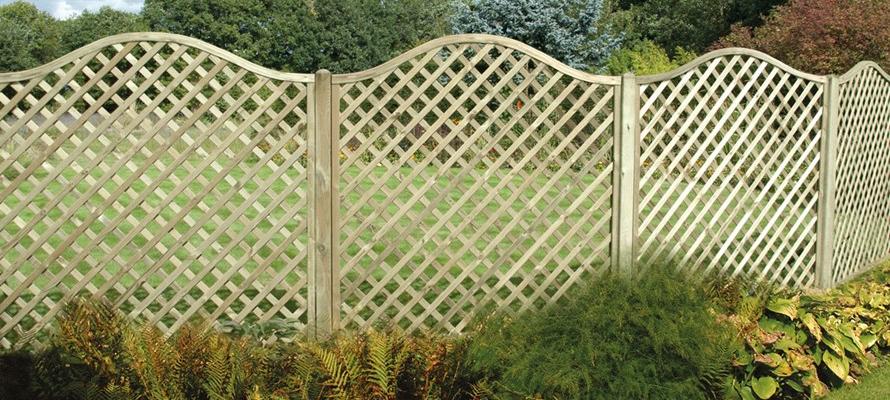 The Perfect Garden Fencing Solution Alinging Practicality With Style
Pre-constructed Ornate Fence Panels Make This A Popular Choice
Remember, your garden's fence is both its shield and frame. Choose wisely and let it amplify your green haven's charm.
Discuss Your Requirements Today
Call Us Free On 01992 578496
Garden Panel Fencing
Call Today For Unbiased Friendly & Professional Advice
Design & Structure:

Garden panel fences are pre-constructed making them easier to install than individual boards. They can be solid, semi-solid, or with decorative cutouts, offering you many choices.

Material Choices:

While wood remains a traditional favourite, garden panel fences are now also available in materials like vinyl, metal, and composite.

Versatility:

From ornate lattices to modern slat designs, there's a garden panel fence to suit every aesthetic and architectural style.

Height Variability:

Depending on your need for privacy or design preference, these panels come in varied heights, from low decorative boundaries to taller, more private barriers.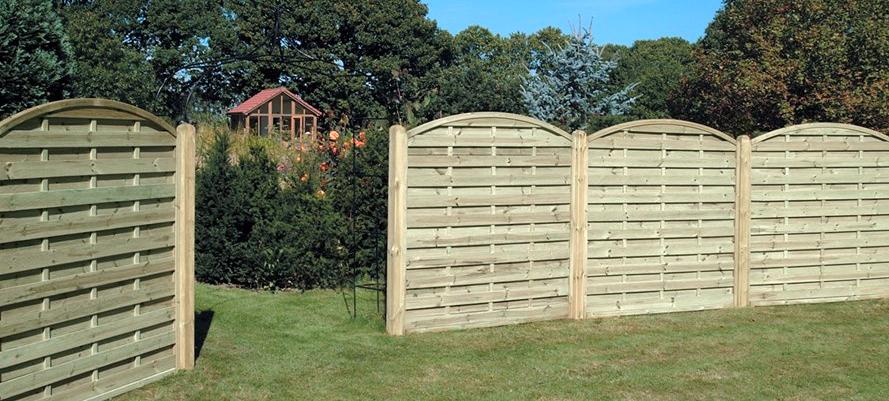 Over 1200 Fences Installed During 2023
Trusted Local Supplier & Contractor Herts/ Essex & Surrounding Area
FREE Measure & Quotation Service
FREE No Obligation Site Visits
We Have Many References From Previous Clients, Including Local Authorities, Schools, Government Agencies, Businesses & Private Clients
Unique Benefits & Potential Drawbacks
of Garden Panel Fencing
Benefits:
Speedy Installation: Pre-constructed panels mean faster and more efficient installation compared to other fencing types.
Aesthetic Diversity: With a plethora of design options, you can now choose a style that complements your garden's theme and your home's architectural character.
Durability: Especially when made from high-quality materials & treated appropriately, garden panel fences can withstand weather elements & last for years.
Privacy & Security: Solid or semi-solid panel options provide you with the desired privacy level while also securing your garden from potential intruders or stray animals.
Increased Property Value: A well-chosen garden panel fence can enhance your property's curb appeal, potentially increasing its market value.
Drawbacks:
Maintenance Needs: Wooden panels, especially, require periodic maintenance such as staining or painting to guard against decay and weathering
Potential for Damage: Individual panels, if damaged, might need complete replacement, which could be more costly than replacing individual boards.
Limited Customisation Post-Installation: Unlike board-by-board fences, making post-installation changes to panel fences can be more challenging due to their pre-constructed nature.
Garden Panel Fencing
Conclusion
Garden panel fencing, a harmonious blend of style and functionality, offers you a formidable and aesthetically pleasing barrier that accentuates your garden's beauty. While it promises fast installation, diverse designs, & enhanced privacy, potential maintenance needs & post-installation inflexibility should be considdered in your decision-making process.
Selecting the right fence is pivotal to defining, securing, & elevating your garden's appeal. Garden panel fencing stands as a testament to the idea that boundaries can be both beautiful and functional.
Our guide endeavours to offer you a panoramic view of this type of fencing, ensuring you stride forward with clarity & confidence when making your decision. Remember, your garden's fence is both its shield and frame so choose wisely and let it amplify your green haven's charm.