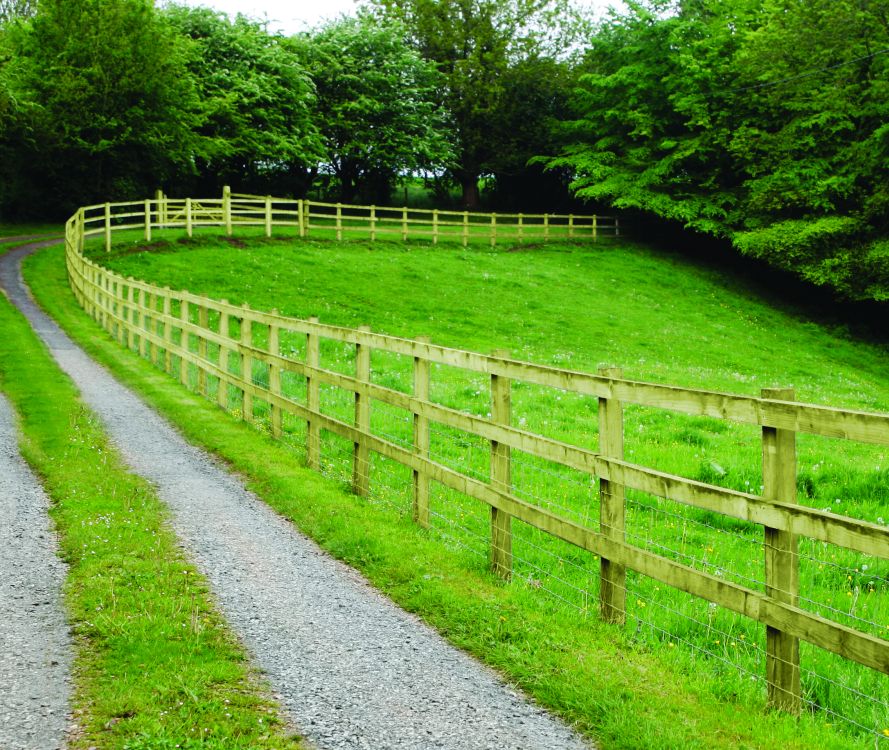 Superior Security & Containment For Your Animals
Step into the world of equine / animal post & rail fencing, where functionality meets elegance in a seamless embrace
Post & rail fencing is a traditional & classic fencing option. It's a popular choice for many landowners.
Discuss Your Requirements Today
Call Us Free On 01992 578496
Post & Rail Fencing
Call Today & Benefit From Our FREE Site-Visit & Quotation Service.
Installed With 15yr Fully Warrantied Posts, Driven With Bespoke Tracked Post Driver

Rustic & classic design. Little visual impact on the landscape.

Configurable Options To Discourage Unwanted Visitors Or Secure Livestock

Various heights & widths to suit all needs. Split-rail, round-rail options & wire netting can be added.

Requires Minimal Maintenance

Wooden posts & rails can be treated or painted as desired, but come pressure-treated with a full 15 years warranty.

Allows For High Visibility

Easy to maintain visual check on livestock & property.

Various Heights & Thicknesses Available

From 0.9m To 1.8m High.

Additional Security Features Easy To Apply

Provides optimal support for barbed wire or electric fencing.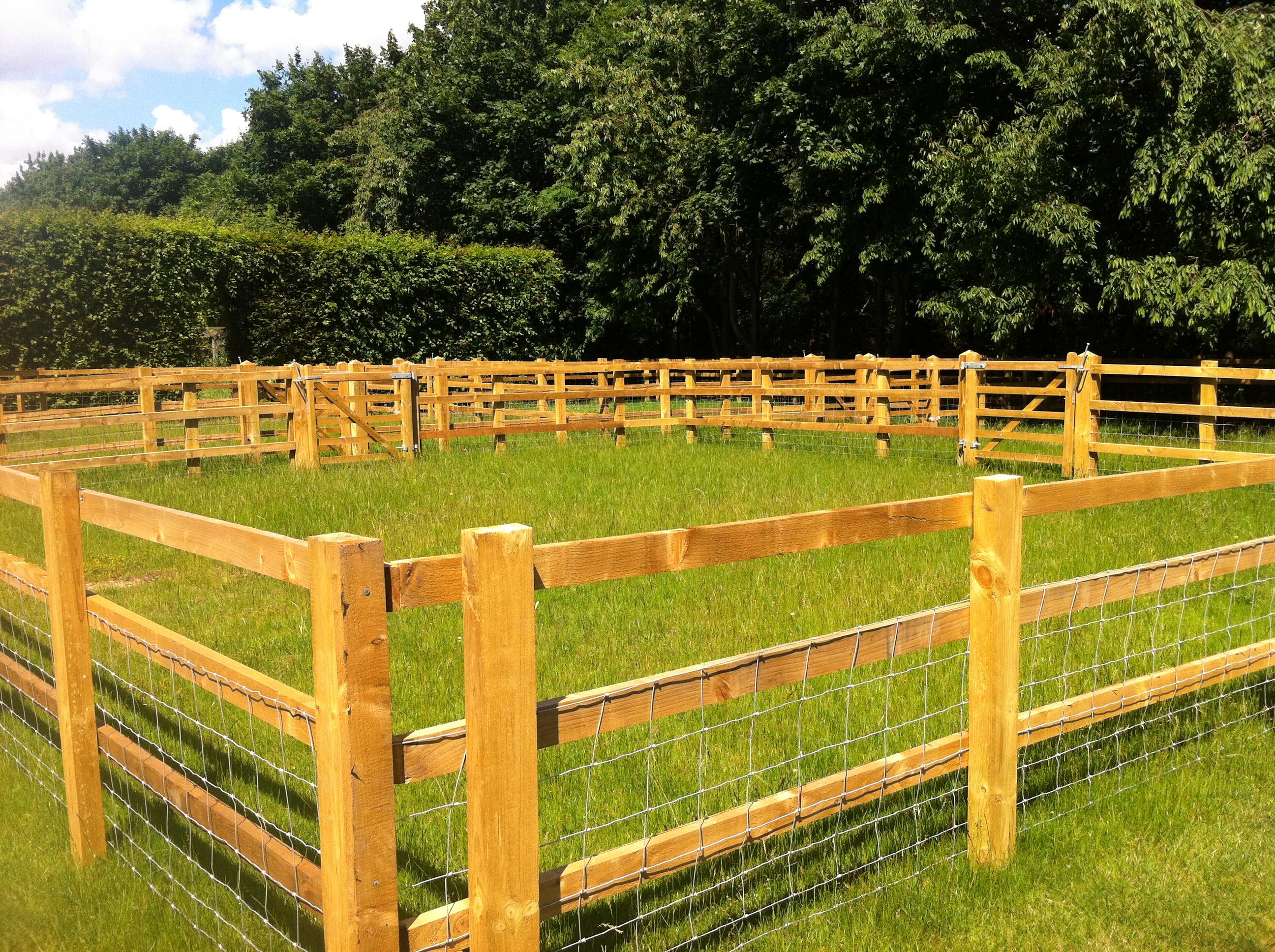 Over 1200 Fences Installed During 2023
Trusted Local Supplier & Contractor Herts/ Essex & Surrounding Area
FREE Measure & Quotation Service
FREE No Obligation Site Visits
We Have Many References From Previous Clients, Including Local Authorities, Schools, Government Agencies, Businesses & Private Clients
Unique Benefits & Potential Drawbacks
of Post & Rail Fencing
Benefits:
Aesthetic appeal: Post & rail fencing has a classic & rustic appearance that will add charm & character to your property. Its simple design & natural look make it an ideal choice for countryside homes, equine centres, & farms.
Versatility: Post & rail fencing can be customised to fit the specific needs of any property. It comes in a range of sizes & styles, including split-rail, round-rail & half-round rail & can be tailored to fit the style of your property and the surrounding landscape.
Safety: Post & rail fences are a popular choice for animal owners due to the reliability & security this fencing offers. It is a very safe option when compared to some other fencing solutions, making it one of the most common styles of fencing for equine properties.
Low Maintenance: Post & rail fencing requires minimal maintenance, making it an ideal choice for property owners who want a fencing solution that requires little upkeep. The wood can be easily cleaned & painted to maintain its appearance & protect against weather conditions.
Durability: Post & rail fencing is a durable and long-lasting option that can withstand harsh weather conditions & if treated, will not rot or decay. It is made from high-quality materials that are built to last. Post & rail is a reliable & sturdy fencing solution for property owners.
Easy installation: Post & rail fencing is relatively easy to install & can be done quickly by a professional. It doesn't require extensive groundwork or digging, making it a popular choice for properties that need a fast & effective fencing solution.
Cost-effective: Post & rail fencing is a cost-effective option that provides excellent value for the money. Its long-lasting durability & low maintenance requirements make it an excellent investment for landowners.
Drawbacks:
Limited Security: While equine/animal post & rail fencing provides containment for larger animals such as horses & livestock, it may not offer the same level of security as solid fencing options. The gaps between the rails allow for visibility and air circulation, but may provide opportunities for smaller animals to enter or larger animals to lean or push through.
Initial Cost: Depending on the material & customisation options chosen, equine/animal post and rail fencing can be more expensive upfront than alternative fencing options. The high-quality wood or durable vinyl materials used in its construction contribute to its aesthetic appeal & longevity, but can result in a higher initial investment.
Maintenance Requirements While equine/animal post & rail fencing is relatively low maintenance compared to some fencing types, it still requires periodic upkeep. Depending on the types of animals you're housing, additional safety measures may be required with equine/animal post & rail fencing. Smaller pets or livestock that can fit through the gaps between the rails may need additional wire mesh or electric fencing added to prevent their escape or unauthorised entry.
Vulnerability to Weathering: Wood post & rail fencing, while visually appealing, can be susceptible to weathering over time. Exposure to sunlight, moisture & extreme temperature fluctuations can lead to fading, warping, or decay. Regular maintenance & protective treatments are necessary to prolong the lifespan of the fence & maintain its structural integrity.
Post & Rail Fencing
Conclusion
Post & rail fences are a classic & versatile fencing option that provides a natural look & feel to any property. It is suitable for both residential & agricultural properties, offering many benefits such as affordability, durability & ease of installation. However, post and rail fencing has its limitations, such as providing little security & privacy, requiring maintenance & posing some safety concerns.
If you are considering post & rail fencing, please contact us & a member of our team will be delighted to discuss your property & your needs to help find the best fencing solution. With proper installation & maintenance, post & rail fencing can provide a beautiful & functional fence for your property for years to come.