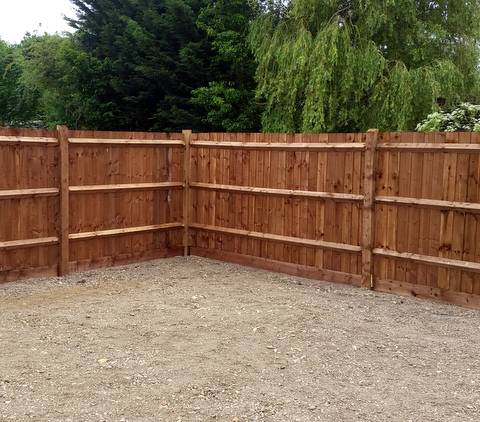 Perimeter Fencing For Commercial & Industrial Settings
Versatile, Low Maintenance & Long-Lasting
Closeboard fencing consists of overlapping vertical timbers. It has gained popularity for its durability, versatility & ability to withstand harsh weather conditions.
Discuss Your Requirements Today
Call Us Free On 01992 578496
Closeboard Fencing
Call Today For Unbiased, Friendly, Professional Advice
Versatility

Customised To Suit Various Heights, Widths & Designs

Durability:

Quality Construction Materials Make Closeboard Fencing Highly Durable

Privacy

Solid Construction Provides Excellent Privacy

Noise Reduction

Superb Noise Reducing Properties Due To Solid Structure

Customisation

Create A Fence That Perfectly Complements Your Property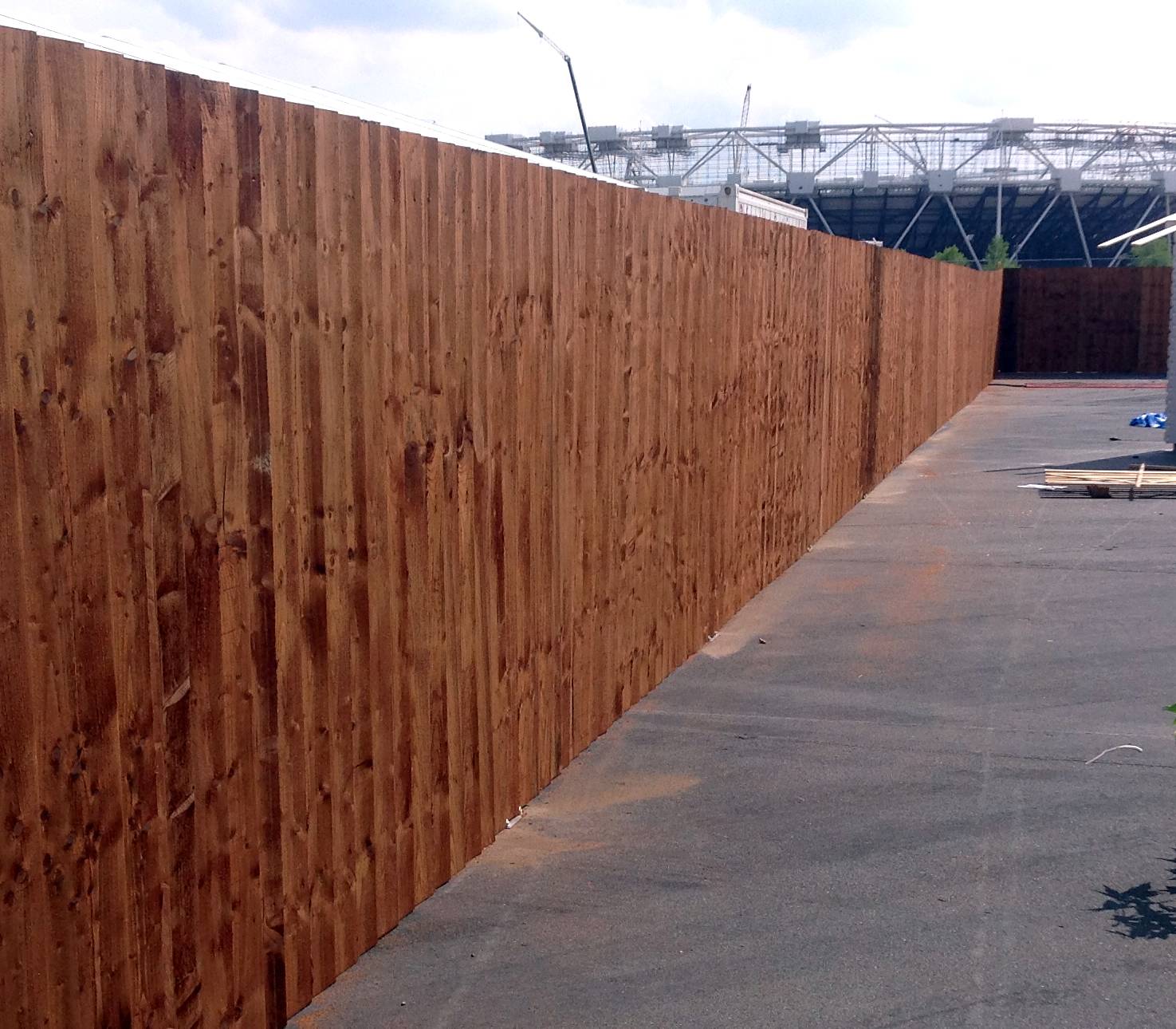 Over 1200 Fences Installed During 2023
Trusted Local Supplier & Contractor Herts/ Essex & Surrounding Area
FREE Measure & Quotation Service
FREE No Obligation Site Visits
We Have Many References From Previous Clients, Including Local Authorities, Schools, Government Agencies, Businesses & Private Clients
Unique Benefits & Potential Drawbacks
of Closeboard Fencing
Benefits:
Solid & Sturdy: Closeboard fencing offers a strong and secure boundary, making it ideal for residential, commercial and agricultural applications.
Versatility: This type of fencing can be customised to suit various heights, widths & designs, allowing you to tailor it to your specific requirements.
Durability: The overlapping design using high-quality construction materials makes close board fencing highly durable, ensuring it can withstand the test of time.
Privacy and Noise Reduction: Close board fencing provides excellent privacy and noise reduction due to its solid structure, making it a popular choice for residential properties.
Low Maintenance: Closeboard fencing requires minimal maintenance. Occasional cleaning and inspections are usually sufficient to keep it in good condition for years.
Enhanced Security: Closeboard fencing is a strong deterrent against trespassers and intruders, providing an added layer of security to your property.
Drawbacks:
Installation Time: The construction of close board fencing can be time-consuming, particularly if you have a large area to cover or if the terrain is challenging.
Cost: Compared to other fencing options, closeboard fencing can be relatively more expensive, especially if you opt for high-quality materials or intricate designs.
Limited View: Due to its solid structure, close board fencing restricts the view from both sides. It may not be ideal if you want to maintain a more open or expansive feel to your property.
Local regulations: Closeboard fencing may be subject to local regulations and planning rules, which may impact its installation and use. Please don't hesitate to contact us to discuss this if you're concerned about using this type of fencing.
Closeboard Perimeter Fencing
Conclusion
Closeboard fencing is a durable, versatile fencing option, offering a range of benefits for property owners seeking security, privacy, and aesthetics. While it may have some drawbacks, such as cost and limited view, the long-term advantages of close board fencing outweigh the negatives. Its ability to withstand harsh weather conditions, low maintenance requirements and customisability make it a compelling choice for both residential & commercial applications. By understanding the features, benefits and drawbacks of closeboard fencing, you can make an informed decision that meets your specific needs, ensuring a secure, visually appealing fencing solution for your property.