Request A FREE Quotation
Request A FREE Quotation
Complete our quick enquiry form for a call back from us within the same business day
Mesh Panel Security Fencing For Hertfordshire, Essex and surrounding areas
We offer a wide range of mesh panel security fencing perfect for moderate to extremely high security applications. The strength of mesh panels means that they are also perfect for ballcourt applications that depend on strength and durability. Please see the images and descriptions of the types of mesh panel fencing we have on offer below.
To discuss your mesh panel security fencing needs call us free on 01992 578496
Why choose Farm & Country Fencing?
Trusted local supplier and contractor
Free, no obligations site visits, advice, measure & quote service
Quality materials with full warranties
References available for previous work completed
Our Products
We offer the following mesh panel security fencing products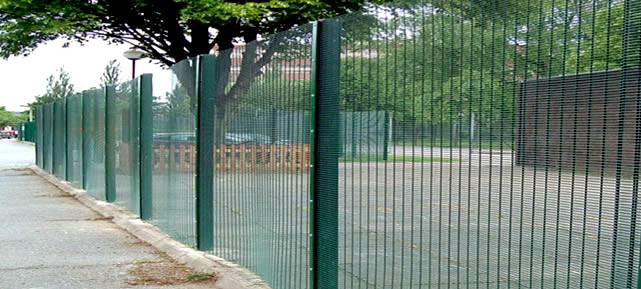 Fortex/Fortex Beam - Often referred to as 'Prison Mesh'. Security fencing with narrow apertures, making it difficult to climb. The Fortex Beam is a more stylish and rigid version of the original.
Vmex - A cost effective perimeter fence. Unobtrusive yet still offers a good level of security. Range of heights available.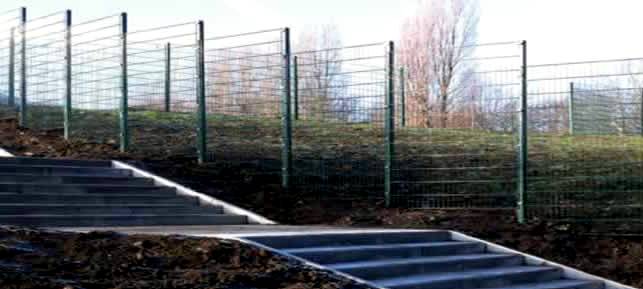 Duex Perimeter - This fencing is effective in both sports environments and for perimeter protection of both public and private sector buildings. High resistance to vandalism. Range of heights available as well as matching gates.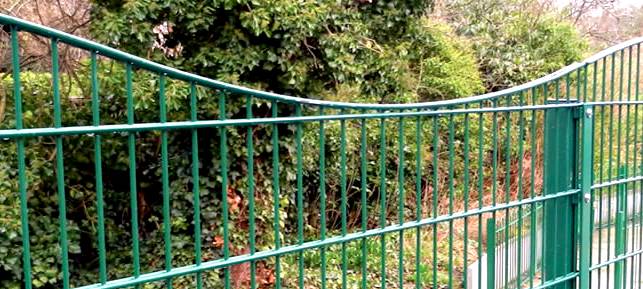 Duex Wave - A visually appealing solution. Duex standard panels are cut to form an attractive wave effect. A good alternative to standard mesh systems. Gates are available on a made to order basis.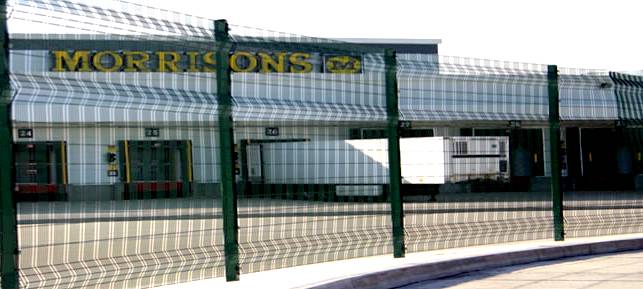 Zebex - This fencing incorporates a stylish and appealing stripe effect. Suitable for almost any type of application. Range of heights available.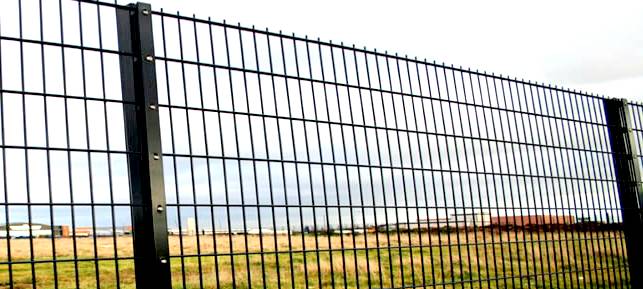 Duex/Duex Rebound - Classic Duex incorporates 8mm horizontal wires sandwiching a 6mm vertical wire, making this fence ideal for ball rebound. The Duex Rebound has additional 8mm diameter wires to the bottom 1.2mtr section, ideal for a multi-use games area.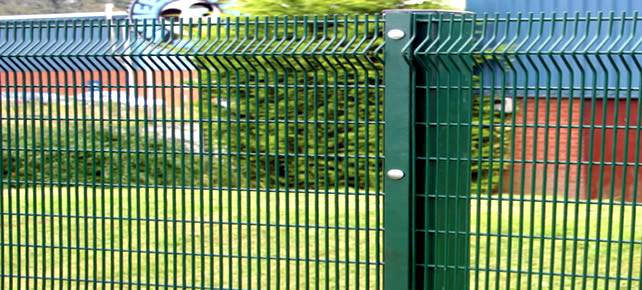 Rotex 538 - A strong & secure security mesh fencing system. Anti-climb properties including 10mm anti-grip spikes.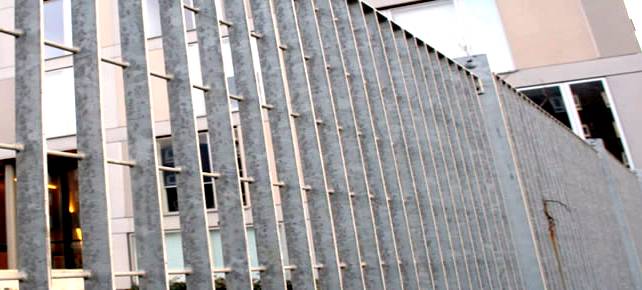 Gridex - An architectural grid mesh fencing system. A highly functional boundary fence.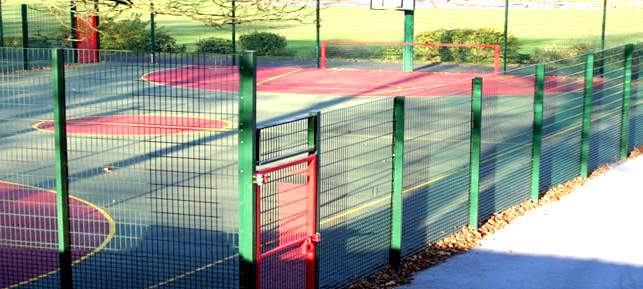 Duex Ballcourt - Best utilised in a ballcourt environment. Standard or rebound panels can be used to form courts of any size. Goal ends, basketball hoops, tennis nets and cricket stumps can be incorporated.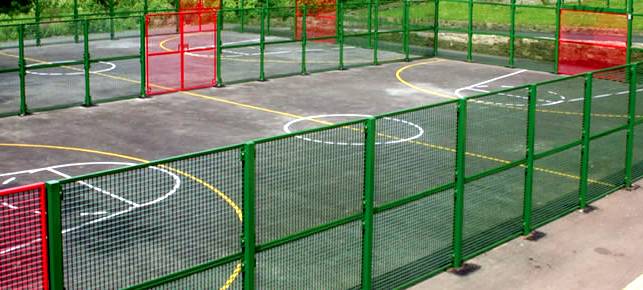 Top Shots Ballcourts - Manufactured to meet the very latest standard - BS EN 15312:2007. Heavy duty and extremely durable.
Click here to view some of our recent Mesh Panelling projects.