Lemur Enclosure
We were approached by Oaklands College to help design and build this Lemur Enclosure. We reviewed a number of build methods and the client decided this was his preferred option. This provided the maximum size for the area available without too many obstacles to viewing and working with the lemurs.
Once we had agreed a design, custom materials were ordered, including the double doored 6m x 2.4m building.
This job wasn't as straight forward as it first looked. The existing base was uneven, but we needed to build a square and straight structure on an uneven surface. We achieved this with some post feet that were resin bolted into holes in the floor all laser leveled across the site. Works took a couple of weeks with a break to allow the concrete to harden in the base for the new shed.
The whole structure is clad in galvanised 2x2" weldmesh, is built on 12' high 5x4" treated timbers with a framework of 6 x 1.5" treated joists. – This should last and look good for years to come.
The client is delighted with the finished enclosure, time to complete and price – all on budget.
Colin had to say about the job –
"We asked Farm & Country to quote for a new bespoke Lemur enclosure after we had seen and heard of other work they had carried out. They were quick to respond, helpful throughout the design stages and added a lot of value even before we had placed an order with ideas and suggestions to meet our needs and budget.
Once we had decided on the design and method of construction, we placed an order, the guys at Farm & Country then kept us informed of progress for the custom shed and materials on order and subsequent start date on site.
Once the work got underway, the install team were punctual, professional, safe and worked hard to progress the build at a good pace. We were consulted as decisions were needed and edited the build a little along the way without any drama or issues.
The job completed pretty much on schedule and we carried out a snag and sign off process on the last day. When the guys left, the site was clear, tidy and ready for us to make use of.
I would recommend Farm & Country for custom enclosures and fully intend to use them again."
Colin Elcombe
Oaklands College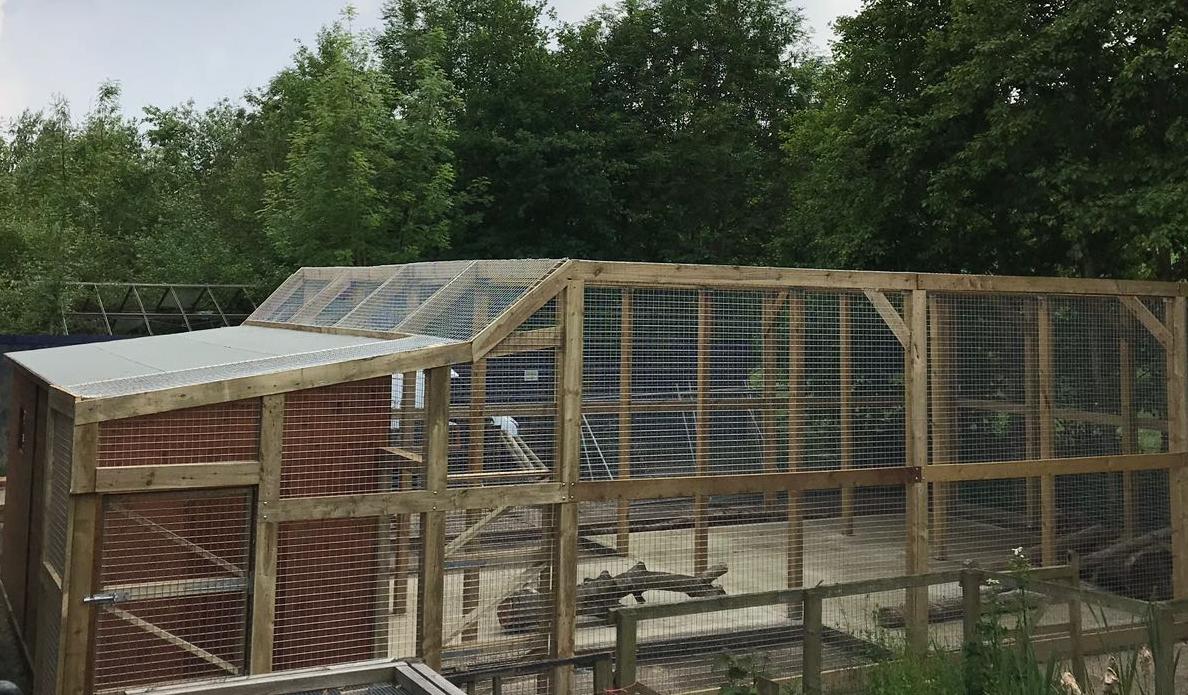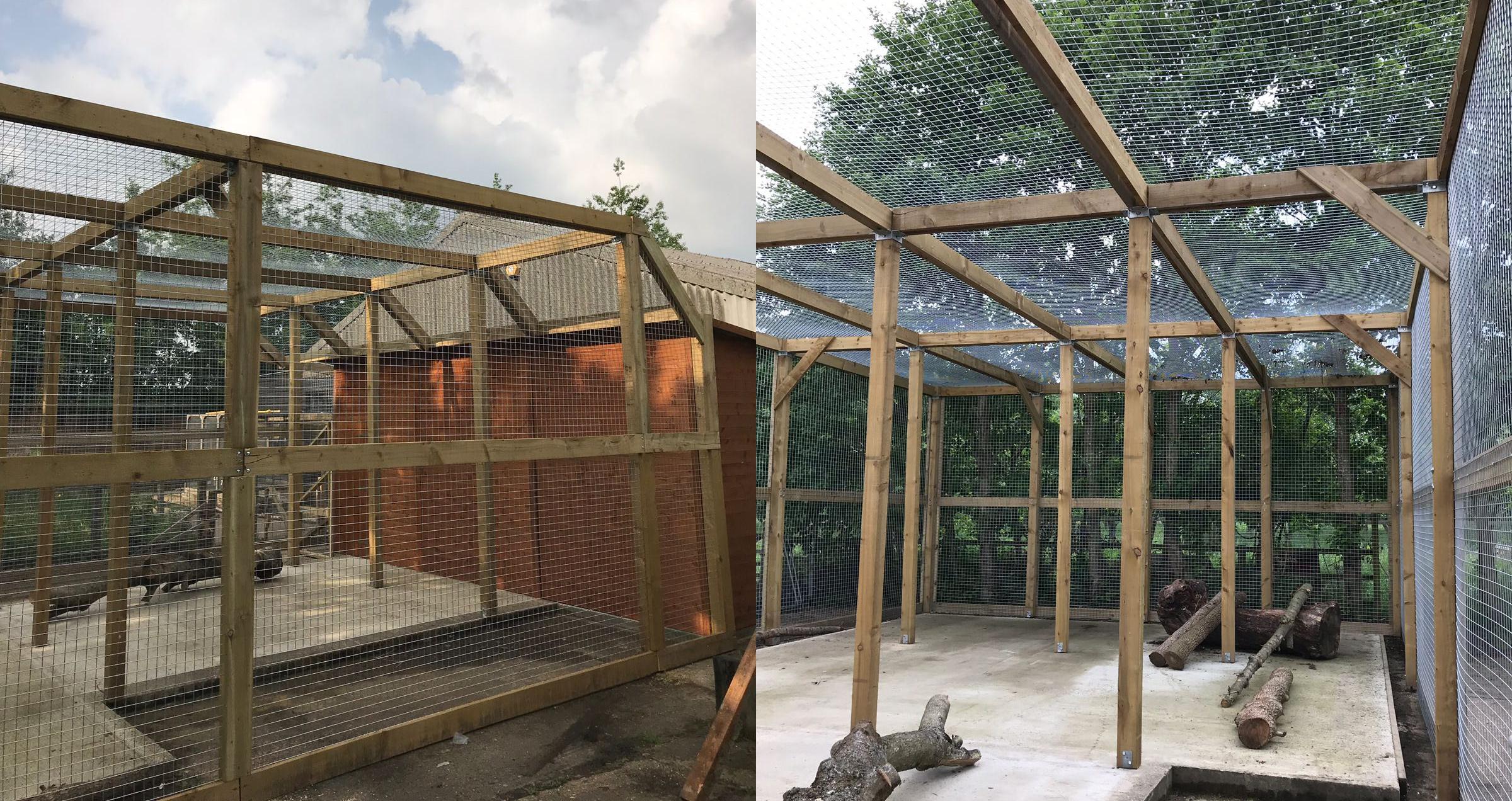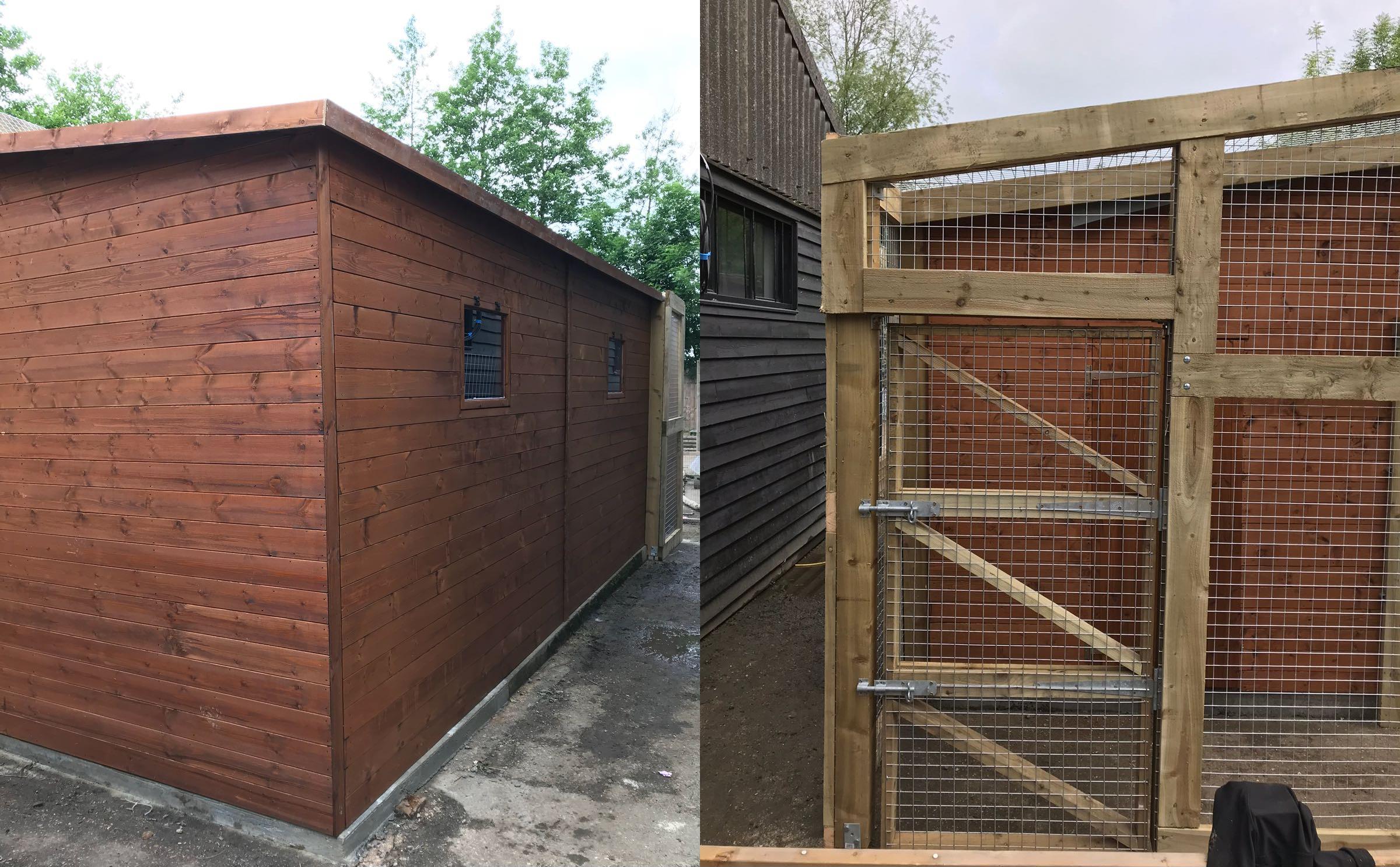 Update - Nice to see the Lemurs settling in to their new abode!