Equestrian Stock Fencing
Equestrian stock wire is long-lasting, strong and cost-effective. Supplied by the leading European fencing manufacturer, Tornado, equestrian stock wire is the best permanent solution to ensure your horses are fenced securely.
This equestrian fencing is suitable for many types of applications including perimeter fencing, paddocks and mixed grazing.
Since it's designed with optimum wire spacing, the risk of escape is reduced. Spring-like properties mean that this fencing can flex under pressure and return to its original shape, maintaining its strength. Installation is simple, and the fence provides good durability and strength. Maintenance is also very easy.
The Classic equestrian fencing is a cost-effective option incorporating flex joints and is available in a choice of heights. It gives you the protection of an electric fence without the price tag. Our Premium horse fence features optimum 75mm square spacings for strength and durability and includes Titan joints providing superior impact resistance and continuous horizontal and vertical wires. Most fence fabrics also contain kinks, which serve as springs to counter the contraction and expansion of metal with the changing temperature.
The fencing is heavily galvanised to a class A finish.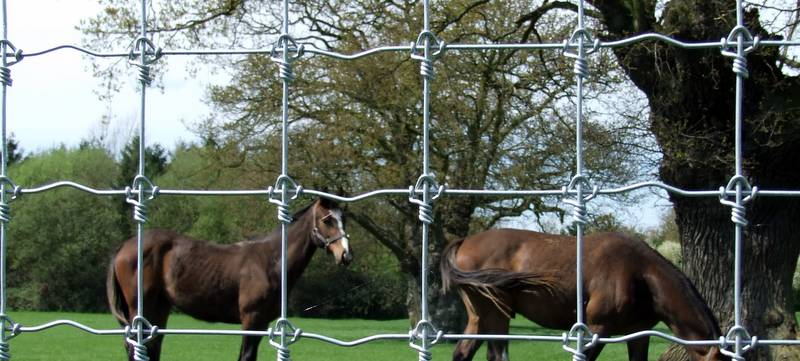 Premium Equestrian Stock Wire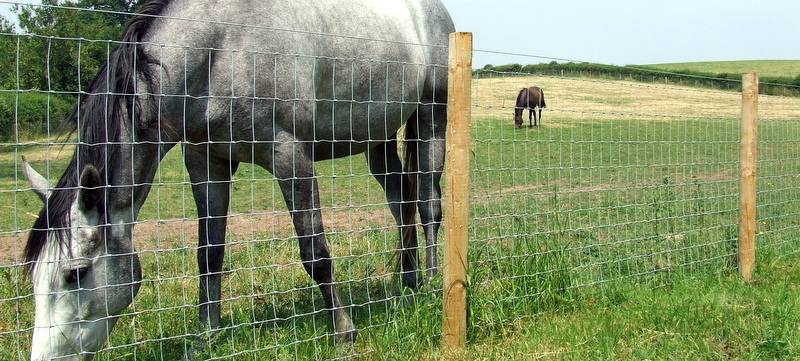 Classic Equestrian Stock Wire
HT13/122/8

HT12/107/8

HT10/80/8
Farm and Country Fencing is the company residents of Essex and Hertfordshire turn to for quality equestrian fencing.
Please call 01992 578496 or fill out an enquiry form for any pricing queries or advice on this type of fencing application.