Request A FREE Quotation
Request A FREE Quotation
Complete our quick enquiry form for a call back from us within the same business day
Equestrian Horse Safe Wire Fencing For the Essex & Hertfordshire Area
Our Horse Safe Wire Netting offers an arguably safer, definitely cheaper and longer life alternative to post & rail or electric fencing. There are no rails to chew, hooves and legs cannot get between rails and the netting is designed to prevent any sharp edges or holes hooves can get through.
Suitable for boundaries, paddock divides and where other animals are also grazed.
We are happy to advise, just give us a call free on 01992 578496
Why choose Farm & Country Fencing?
Trusted local supplier and contractor
Free, no obligations site visits, advice, measure & quote service
Quality materials with full warranties
References available for previous work completed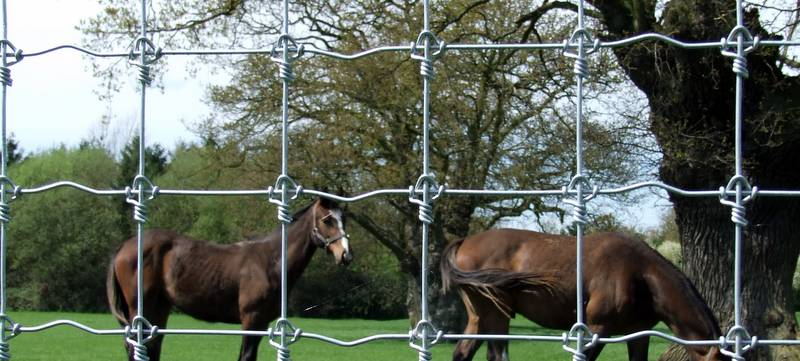 Premium Equestrian Stock Wire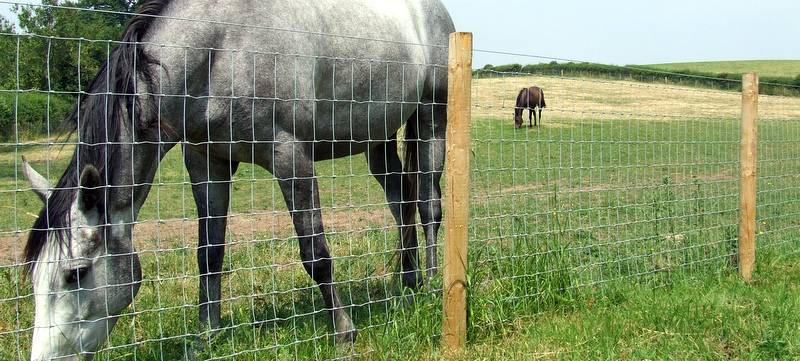 Classic Equestrian Stock Wire
Available for both supply only and supply and installation -
call us on 01992 578496
Since it's designed with optimum wire spacing, the risk of escape is reduced. Spring-like properties mean that this fencing can flex under pressure and return to its original shape, maintaining its strength. Installation is simple, and the fence provides good durability and strength. Maintenance is also very easy.
The Classic equestrian fencing is a cost-effective option incorporating flex joints and is available in a choice of heights. It gives you the protection of an electric fence without the price tag. Our Premium horse fence features optimum 75mm square spacings for strength and durability and includes Titan joints providing superior impact resistance and continuous horizontal and vertical wires. Most fence fabrics also contain kinks, which serve as springs to counter the contraction and expansion of metal with the changing temperature.
The fencing is heavily galvanised to a class A finish.