Custom Dog Fencing
The start of the internal post and rail fencing on a complex job in Kings Langley.
This client has rare dogs, that whilst tame, are very big and is having over 400m of this post & 4 rail internal fence with heavy gauge weldmesh between to 5' high.
A 6' high external security fence and custom made 5' internal full meshed gates. All the fencing has been set in trenches approx. 1' deep.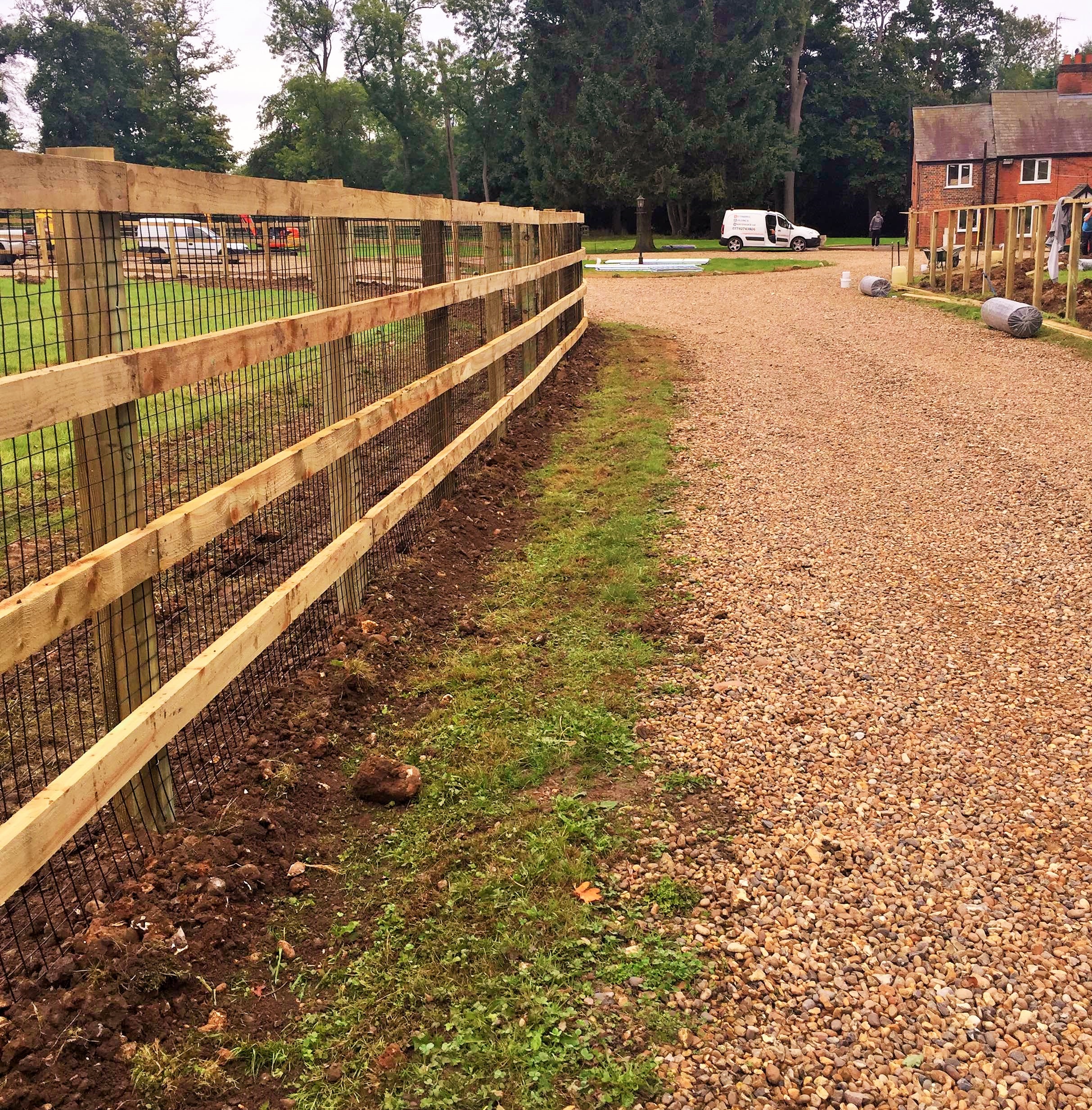 The fencing is part of an overall property redevelopment including the stables, house and grounds. The place is looking fantastic already and should be beautiful when finished.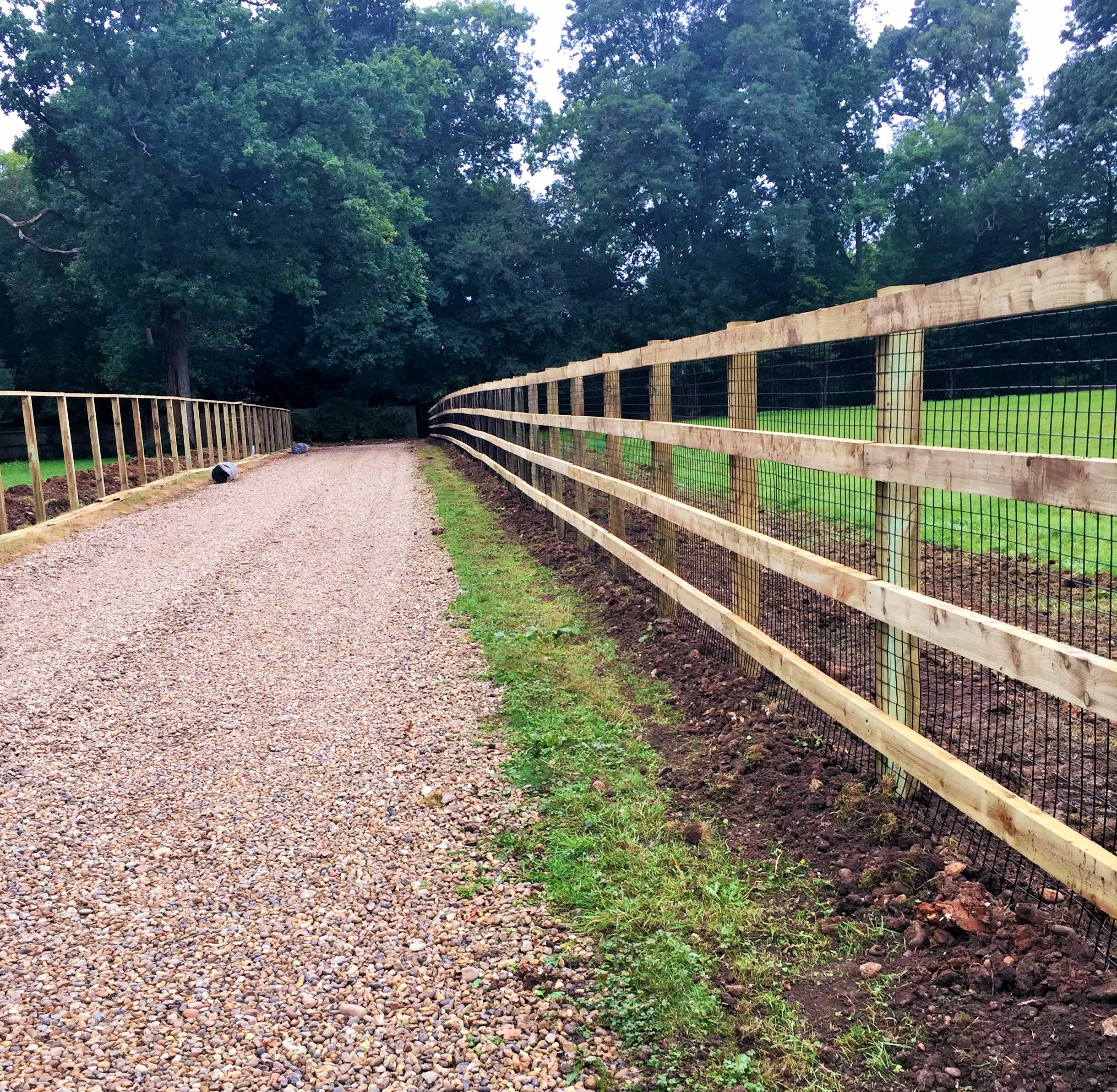 More pictures of the finished job and gates to follow.