Cleft Chestnut Fencing
Traditional and hand-crafted, cleft chestnut fencing is very attractive and perfect for garden, parkland and paddock use.
Not only does cleft chestnut fencing have an elegant and natural finish, due to the high tannin content, the lifespan of chestnut stakes and cleft fencing is in excess of 15-20 years, making it an extremely durable solution. Chestnut is worthy of consideration as an alternative to UC4 treated softwoods.
Available in the full range of peeled sizes, in cleft post & rail, or paling rolls.
Please call 01992 578496 or fill out an enquiry form for assistance in selecting the best fencing option for your application.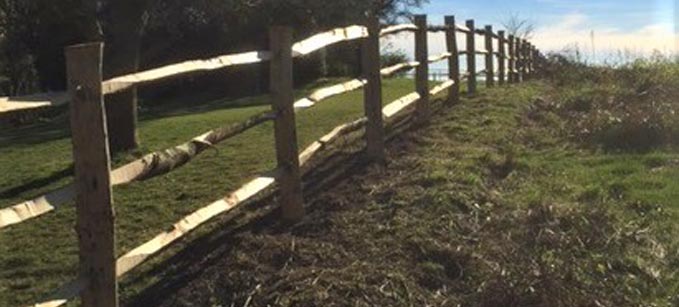 Cleft Post & Rails - We offer Cleft Chestnut or Oak Post & Rail in 2 rail or 3. With cleft or sawn posts double morticed.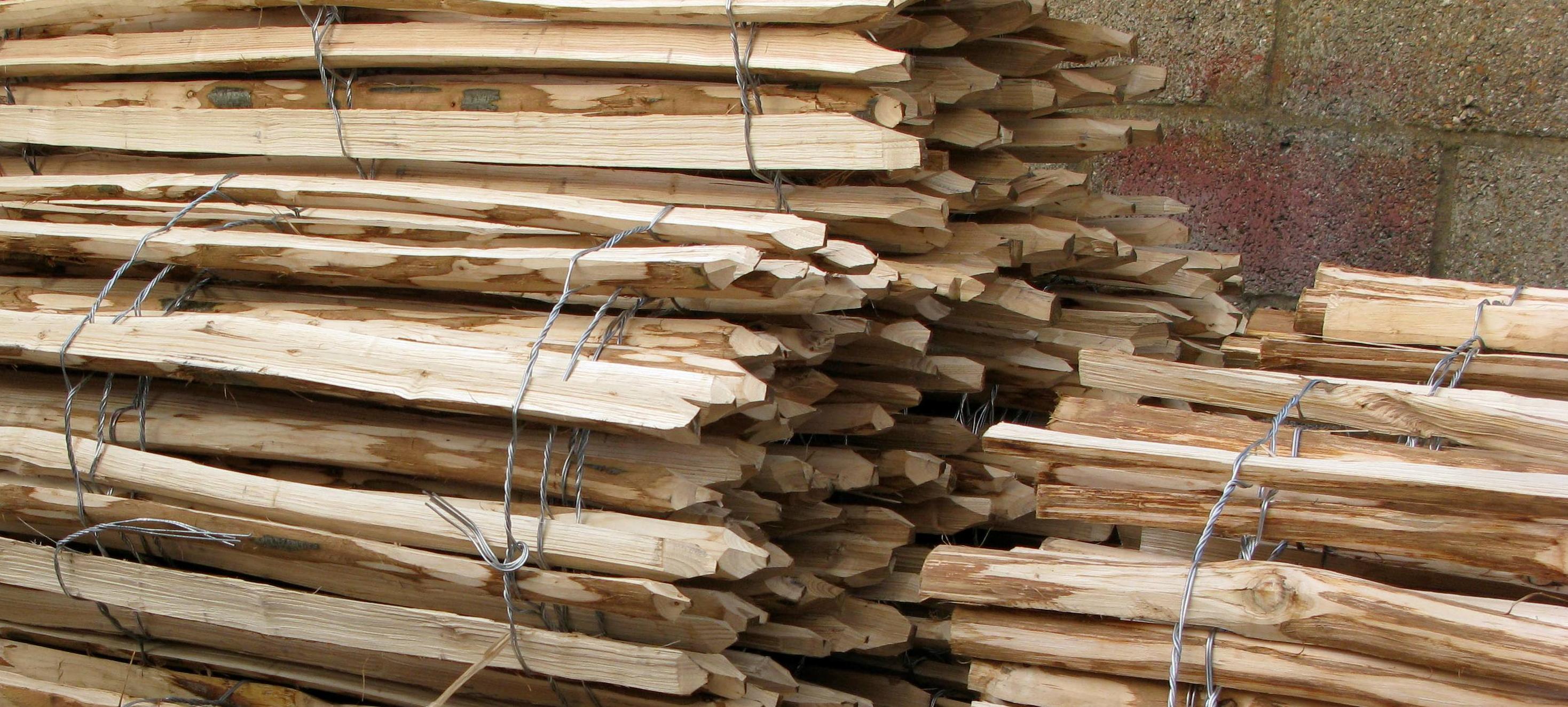 Chestnut Paling Roll - We have Chestnut Paling available in a wide range of heights and wires.