Green Space Bollards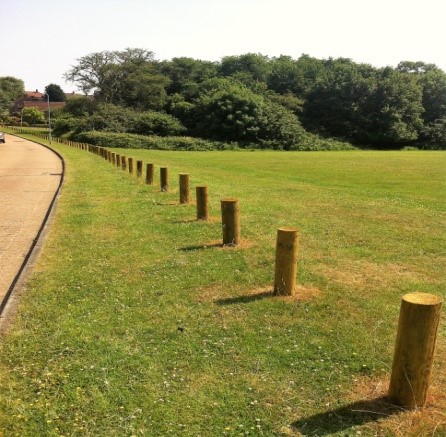 Open grassed areas were regularly visited by unwanted visitors creating upset to neighbouring residents and issues with fly tipping and other unsavoury waste.
These bollards have been sourced with a 15 year warranty, driven at a spacing to allow pedestrian access, but restrict vehicles.
In each grassed area, a heavy duty drop bollard has been installed to enable grass cutting and maintenance machinery – this was proven to be far cheaper than a bund or other less attractive options.