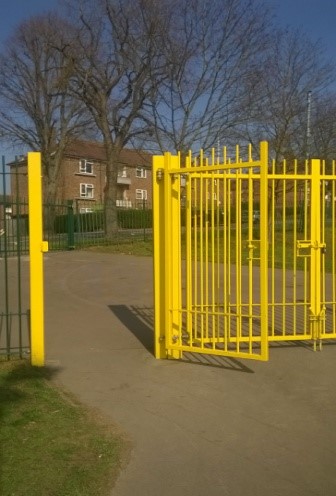 This gate needed to be hung the other way around so it could be locked open for safety.
However, being a heavy gate, it was important the new welding was secure and certificated.
Using our fabrication team with coded welders, this was achieved and our client was issued
with documentation to certify the work.