Corporate Property Security Fencing
A customer in Southminster, Essex was keen to protect an external air handling unit from being vandalized or tampered with overnight.
We advised on and installed a 2.4m high 'V' profile mesh compound around the unit with an access gate for any routine maintenance.
A corner guard was fitted, protecting it from vehicle damage.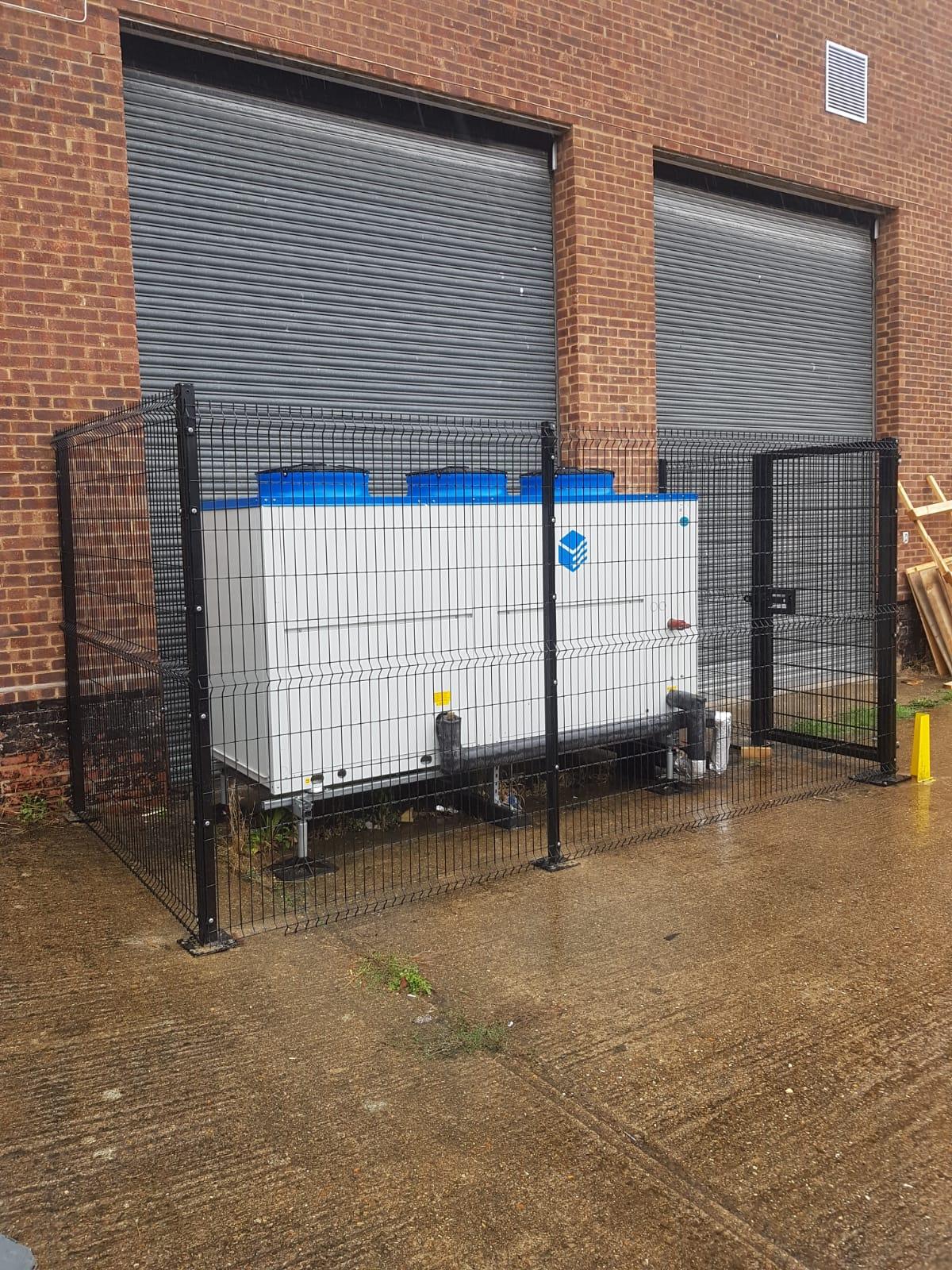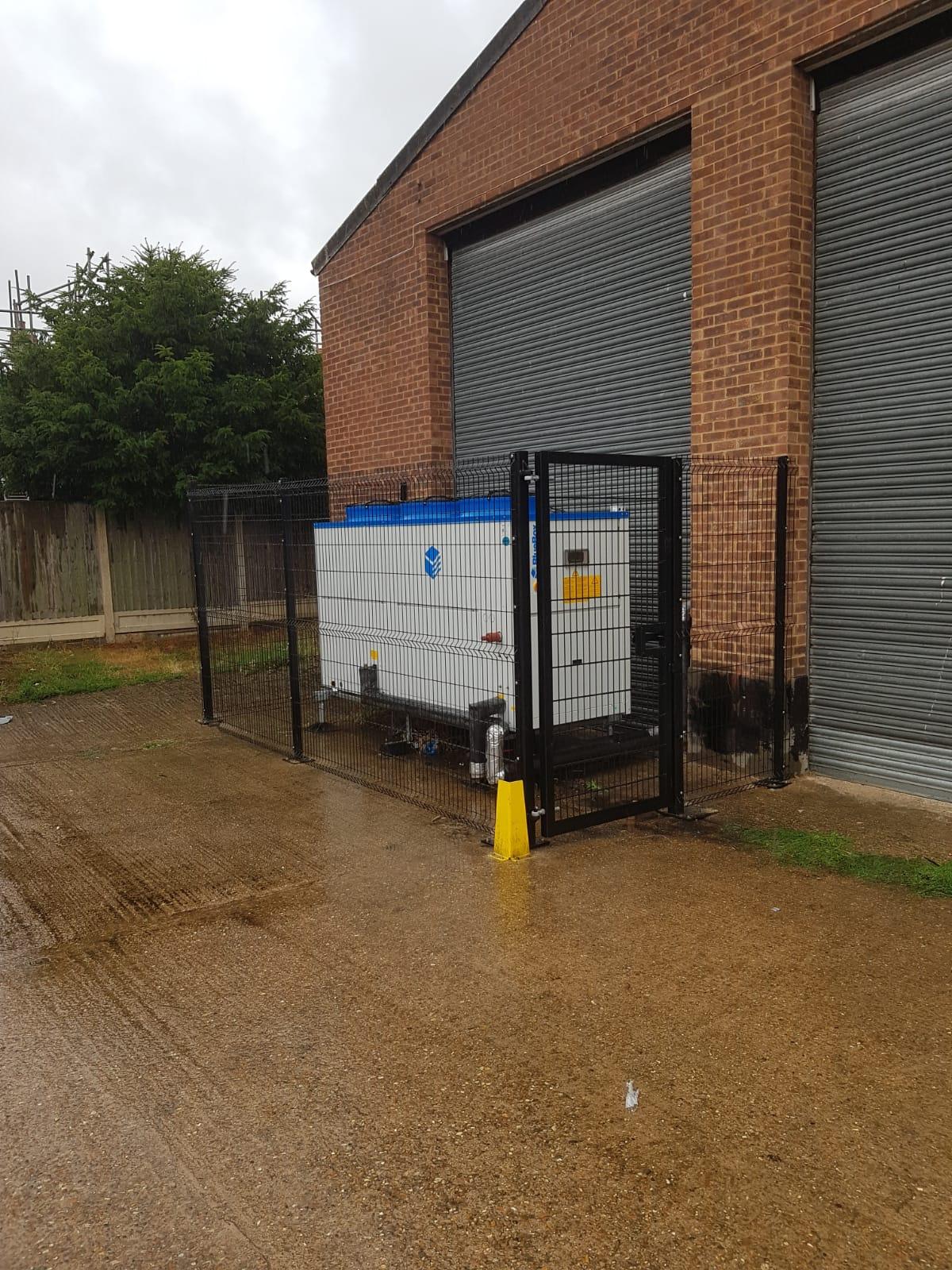 A 2.4m high fence was installed across a section of the building to create a future outdoor space for employees.
This was to replace a previous security fence that was damaged and outdated.