Horse Safe Fencing - In Progress!
Here are pictures from the first installment of materials for a 4000+m job we have recently started.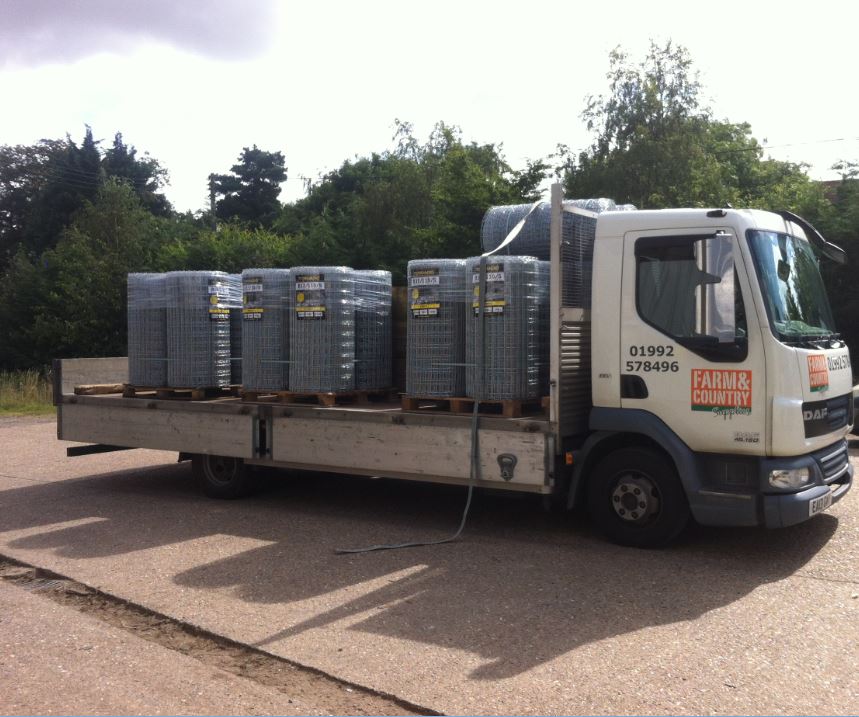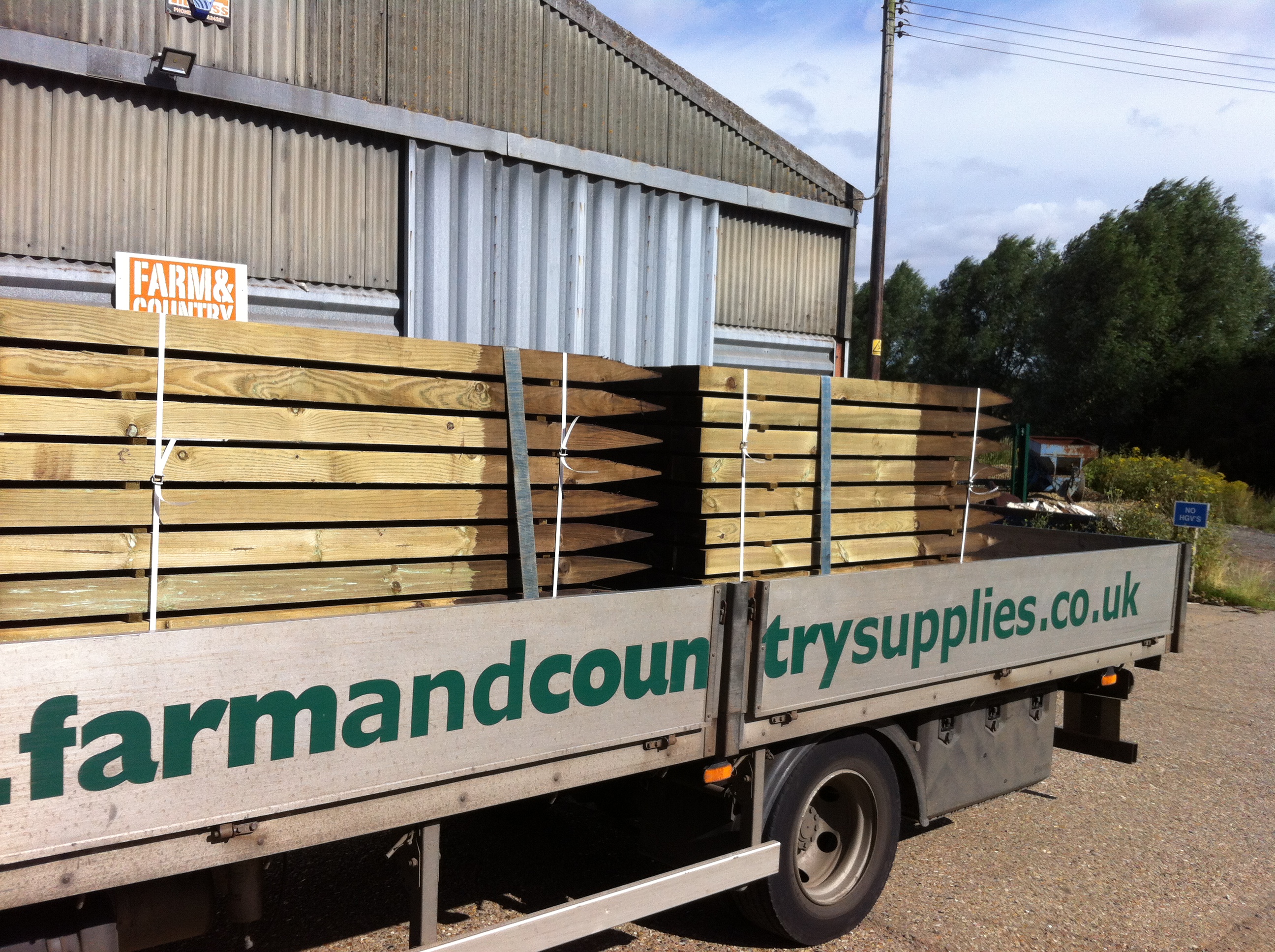 This is a custom fence specification developed with the client over the past 6 months.
We discussed a range of requirements including most importantly the fence lifespan, safety for the horses and ponies and safety for the viewing public as this is a rescue centre open to the public.
It uses High Tensile Tornado horse safe fencing with the smaller 50mm apertures, stretched on 5x3 posts at 3.6m centres.
The fence then has a 4x2 top rail, 6 x 1 1/2 " kick board and a centre 4x2 prick post to help keep the fence straight and looking good over time.
The posts are all class 4 treated with a 15 year manufacturers warranty, plus the bottom 3rd is also creosote treated to extend the lifespan further.
If you have a unique environment that needs a fence specification that's isn't 'off the shelf', why not give us a call on 01992 578496. We would be delighted to discuss some options.